FRP Caterpillar Type Production Line is suitable for hollow, small section of profiles. It is an entire system with PLC control, caterpillar pulling, injection machine (optional) and pneumatic fix-length cutting. The line consists of roving creels, resin bath (injection machine), calibrating table, caterpillar puller, cutter, racks for finished products and control system.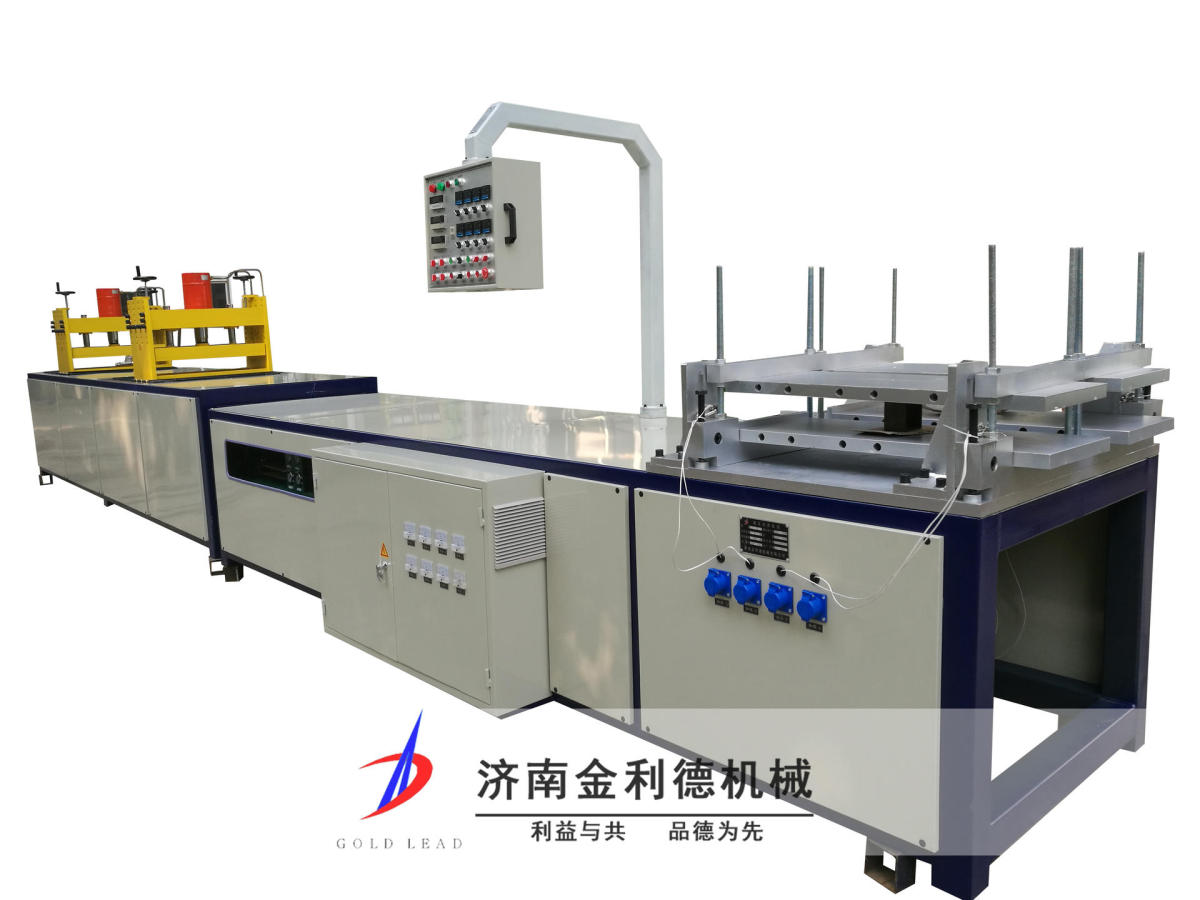 Characteristics:
The machine is designed according to the small section hollow profile; It has the features of steadily to operate and marked energy saving effect.
Special design of the mould support, it can realize the three-dimensional adjust during the producing course.
The efficiency clamping length is 4 meters. It is suitable for the production of hollow profile with thin-wall.
The chain guide rail is UHMWPE, and the rail had strong wearability, it can prevent the products from polluting.
The whole open-shut model traction frame can effectively assure the traction force and the products with the same direction and it is convenience to adjust.
The main electricity components are imported, they have high sensitivity and low failure rate.
Applicable Raw Materials:
UPR, PU Resin, Epoxy Resin, Fiberglass, Carbon Fiber
Technical parameter
Model
Motor power
Heating power
Traction force
Traction speed
Air pressure
Traction section
Mould portrait regulation
Mould height regulation
BLG-1811
4.1KW
3-9KW
40KN
0.1-1m/min
0.4-0.6MPa
0.18x0.11m
±20mm
80mm
BLG-5011
4.1KW
3-9KW
40KN
0.1-1m/min
0.4-0.6MPa
0.5x0.11m
±20mm
80mm