Pultrusion production line for UPR is an entire system with PLC control, hydraulic reciprocating pulling and pneumatic fix-length cutting. The line consists of roving creels, resin bath, calibrating table, reciprocating puller, cutter, racks for finished products and control system.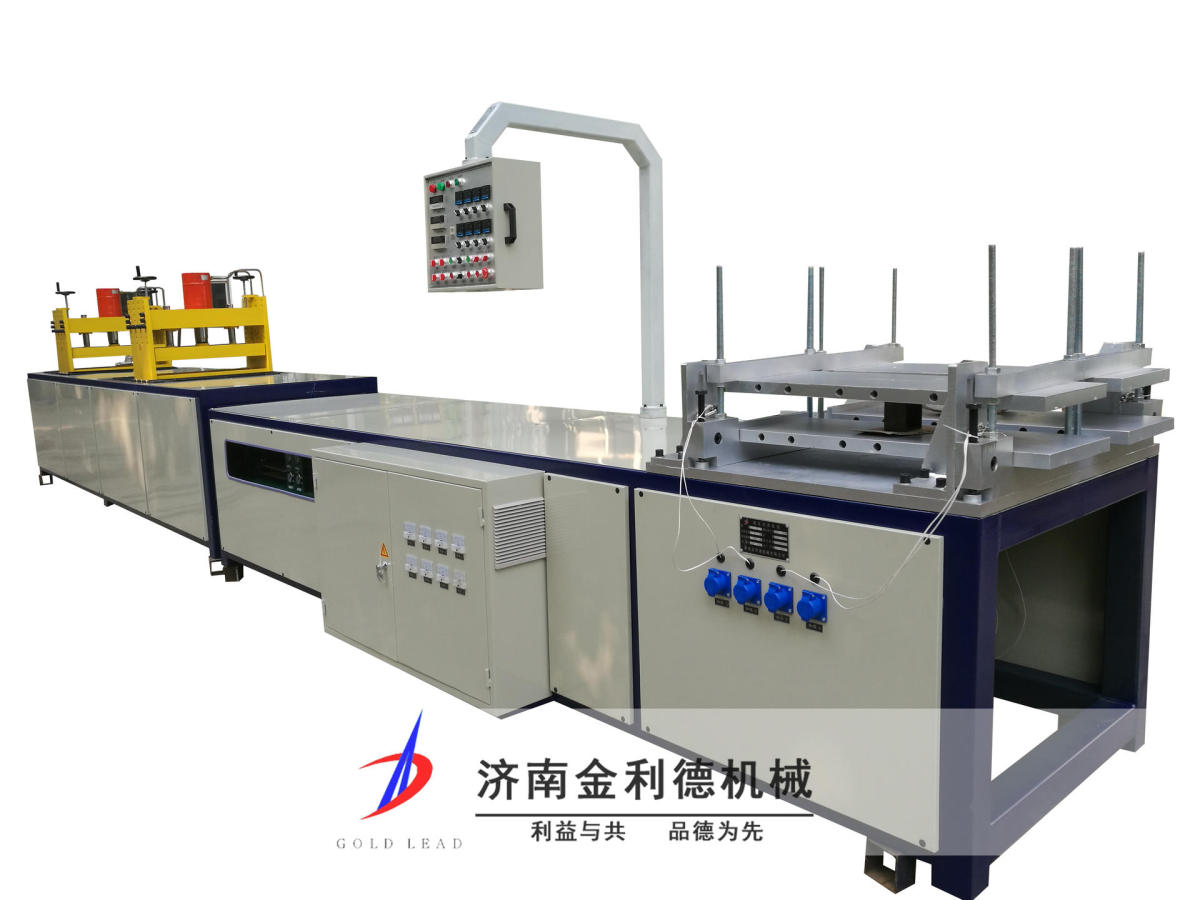 Characteristics:
Sealing element of hydraulic pump is imported.
Hydraulic system uses low-noise, energy-saving type variable pump.
HMI touch screen control
Ethernet connection for remote access and monitor
Auto alarming function of oil temperature and oil level fault.
Hydraulic traction system supplies several working modes for customer's choice.
Traction speed is stepless adjustable.
Adopting pneumatic across cutting, clamping and tracking.
The cutting saw blade is toothless type.
Applicable Raw Materials:
UPR, Fiberglass (Carbon Fiber), fiberglass mat, fiberglass cloth etc.
Main Technical Specification:
Total power: ≈12-22KW (not including die heating power) 380V/50Hz
Dimension: 25m(L)*2m(W)*2m(H)
Technical Data
Pulling force
100kN/200kN/300kN/500kN/800kN
Power
2×4kW/5.5kW/7.5kW
Clamping mode
Hydraulic cylinder
Max. Clamping envelope
800×300mm (or customer made)
Pulling speed
0.1-1.0/0.8/0.7/0.6/0.5m/min
Number of heating zones
4 (or customer made)
Pulling operation method
Manual/Auto/Two pullers working together, freely switched
Clamping length of die table
900mm (or customer made)